Our favourite Japanese discount store is expanding again to the Southern part of Singapore! If you love visiting Harboufront to enjoy the breezy waves, you will be happy to know that you can soon pop by Don Don Donki now that they are expanding into a new outlet at Harboufront Centre on 30th October.
Don Don Donki has captured the attention of many Singaporeans with their unique goods for sale. Ever since their opening in 2017, they have been receiving multiple crowds, especially during peak hours. To tackle the demand from Singaporeans, they have expanded into eight more outlets.
Here is the list of Don Don Donki locations:
1. Orchard Central (Open 24hours)
2. Square 2
3. City Square Mall
4. 100 AM
5. Clarke Quay Central
6. Jcube
7. JEM
8. Harbourfront Centre (Opening Soon)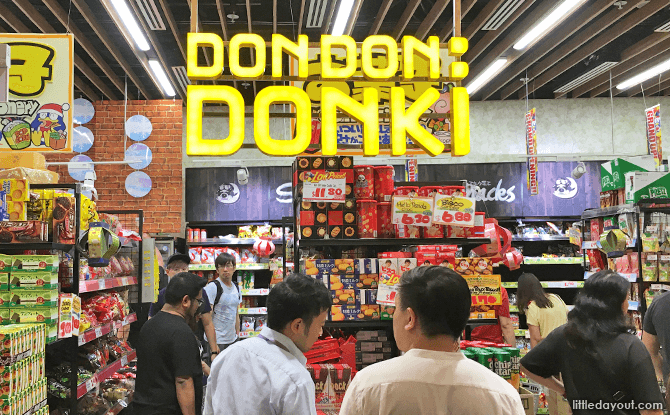 I personally love shopping at Don Don Donki due to its wide range of exclusive snacks and bento sets. These are convenient food options when you're rushing for work but still need to fill up your stomach!
Out of food sets available, my favourites are found in the sashimi section.
The salmon pieces available are fresh and thick, which makes eating them a delight for salmon lovers like me. It contains a pack of wasabi and soy sauce and is priced affordably at S$(8.80) per 100grams.
To celebrate their new opening, Don Don Donki is giving out 50 Welcome Packs for their first 50 customers on 30th October – 1st November. While you're there, be sure to check out the wide range of products that they have from groceries, clothing and electronics!