With travel restrictions in place, booking a staycation has become the new norm. Singaporeans have adapted to the situation and resort to booking local hotel rooms for a staycation experience. Recently, Changi Airport has introduced new glamping experiences in the Clouds and Shiseido Forest Valley in Jewel.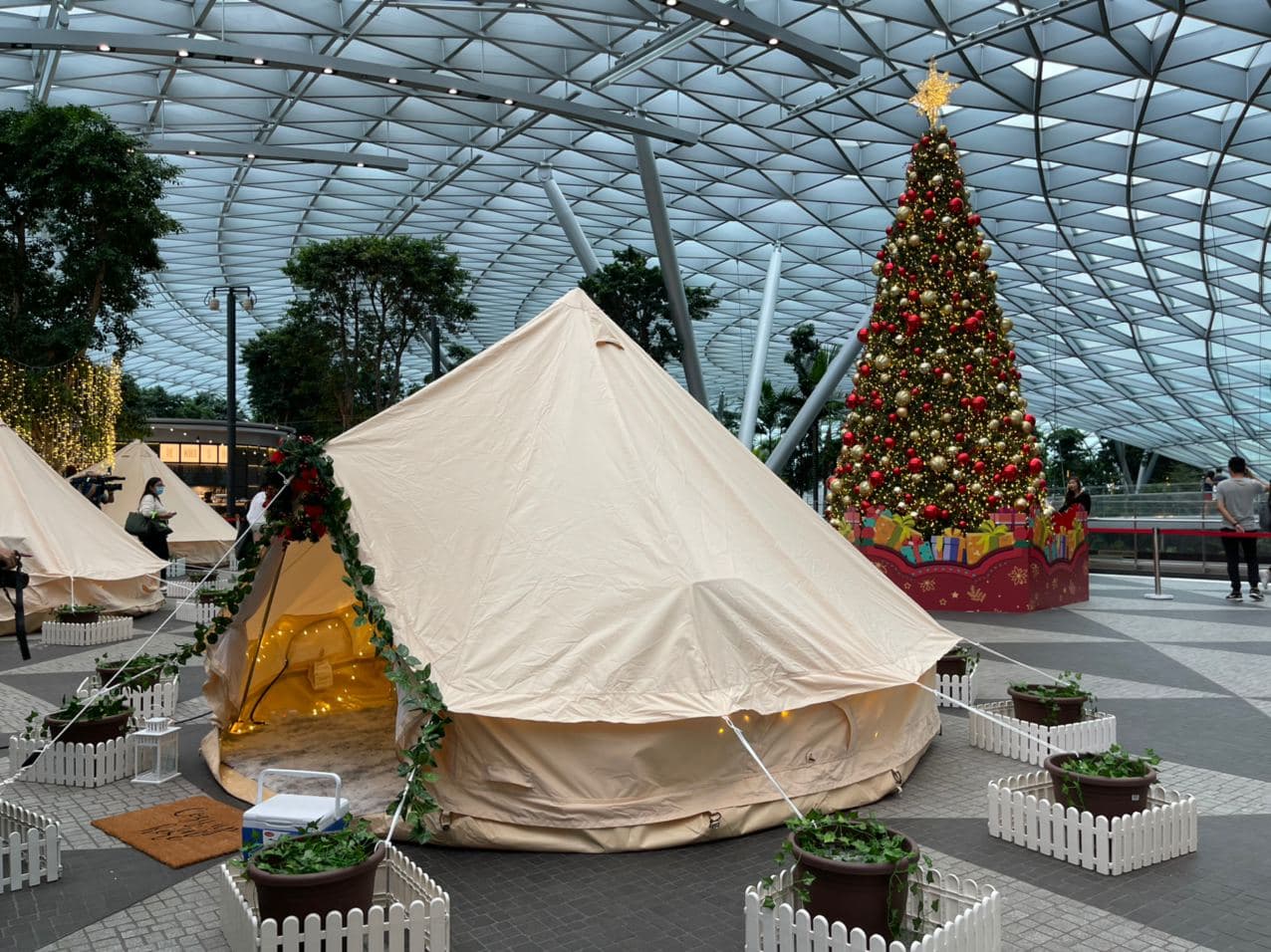 If you are looking for a magical time away from the hustle and bustle of the city life, the Cloud9 Piazza offers a picturesque night under the stars. As it is located at the highest level of Jewel, you'd get to enjoy a bird's eye view of the mall's attractions and wake up to the mesmerizing view of the HSBC Rain Vortex.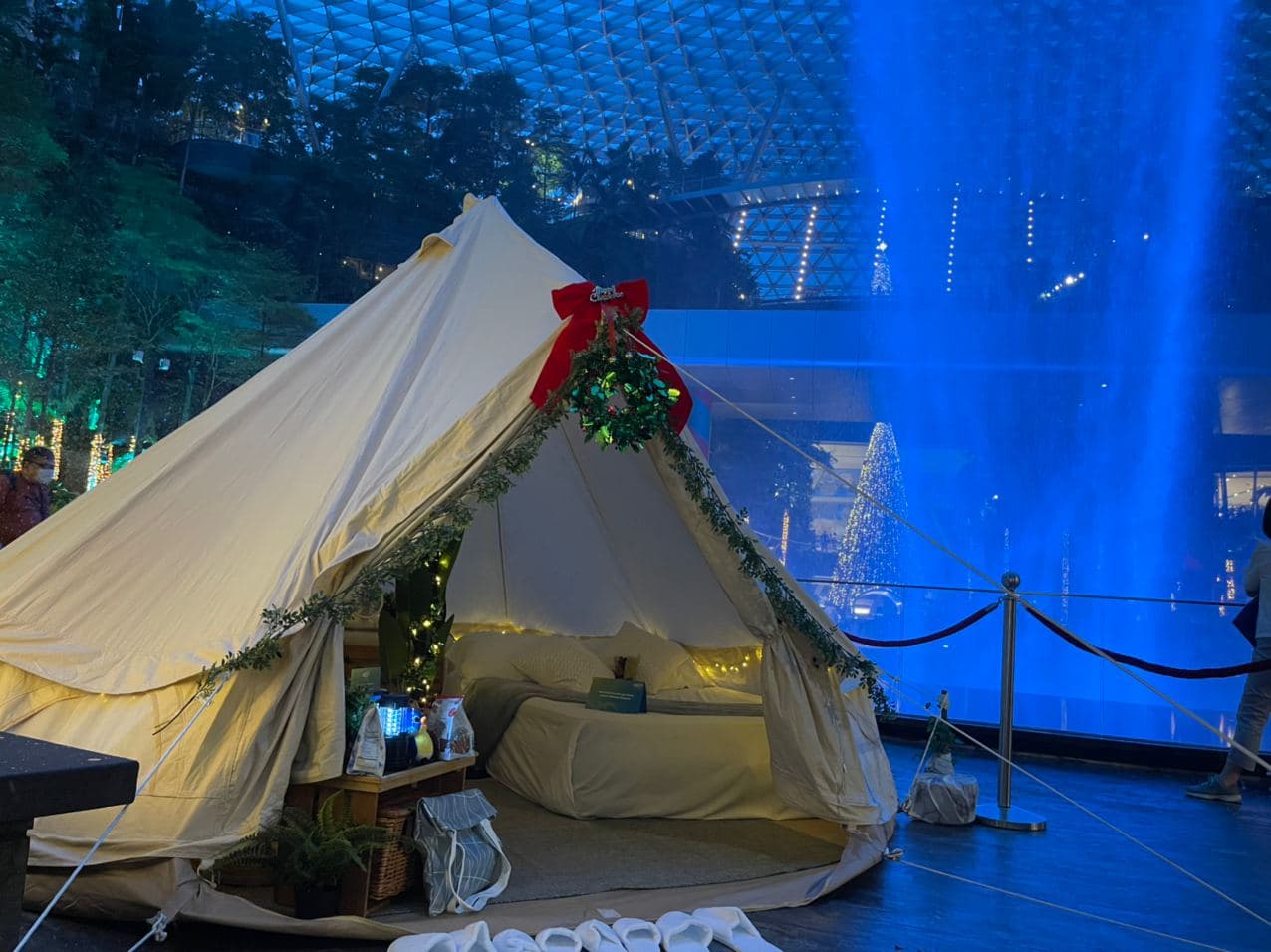 If you'd prefer a spot surrounded by greenery, The Shiseido Forest Valley will be a better option! There are more than 900 trees and 60,000 shrubs surrounding the glamping area! You'd definitely feel like you're away from your usual urban lifestyle. In comparison to the packages at Cloud9 Piazza, the tents here are larger and able to accommodate more customers.
Prices for both packages' start from $320 on weekdays, and $360 on weekends. You can check-in at 7pm, and check out by 10am the following day. Feel free to enjoy the shower facilities at Changi Lounge or YotelAIR before your check-in.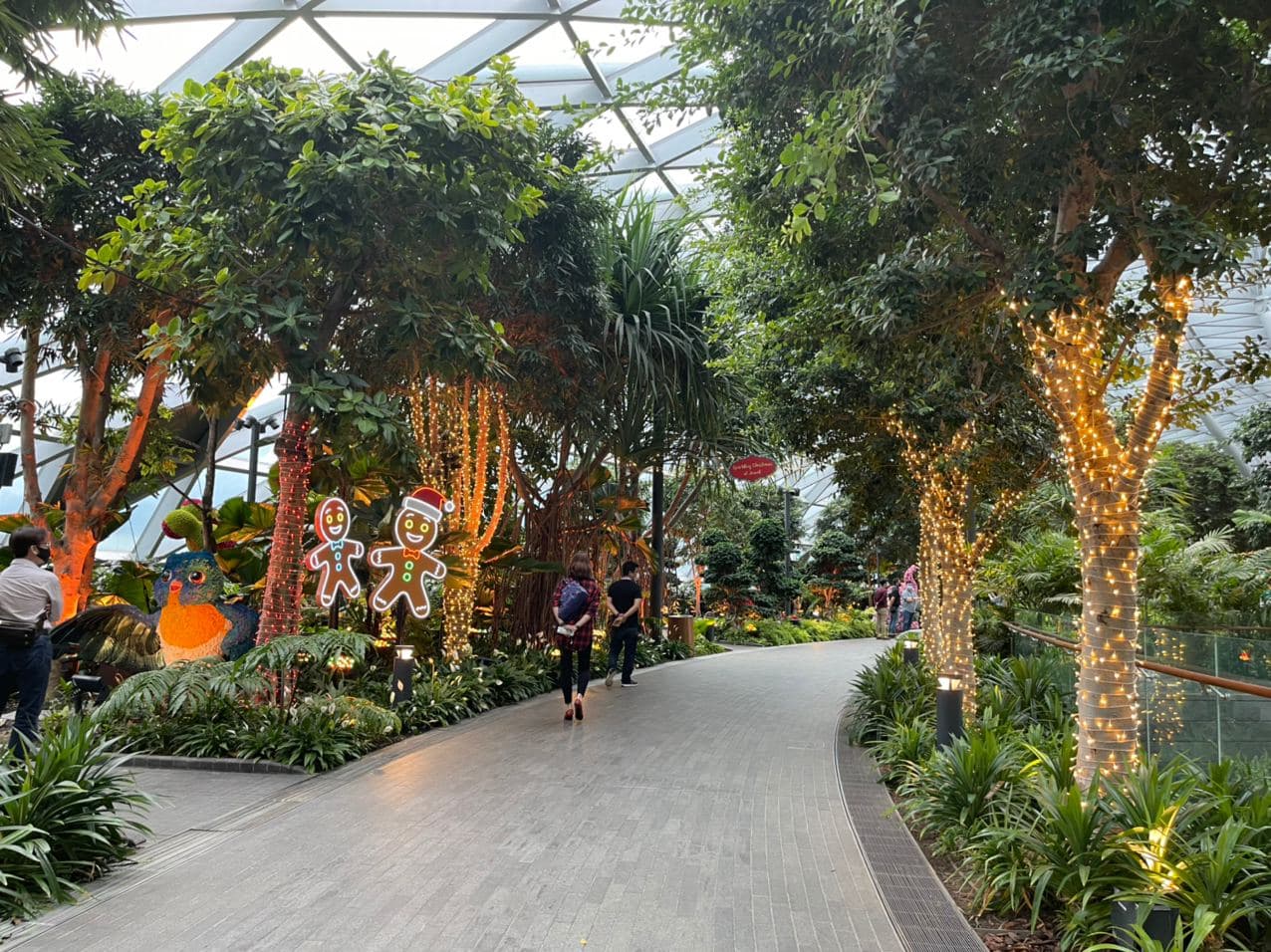 Apart from the unique glamping experience, there are additional perks like complimentary Canopy Park tickets, admission to the Changi Experience Studio, Manulife Sky Nets and free parking.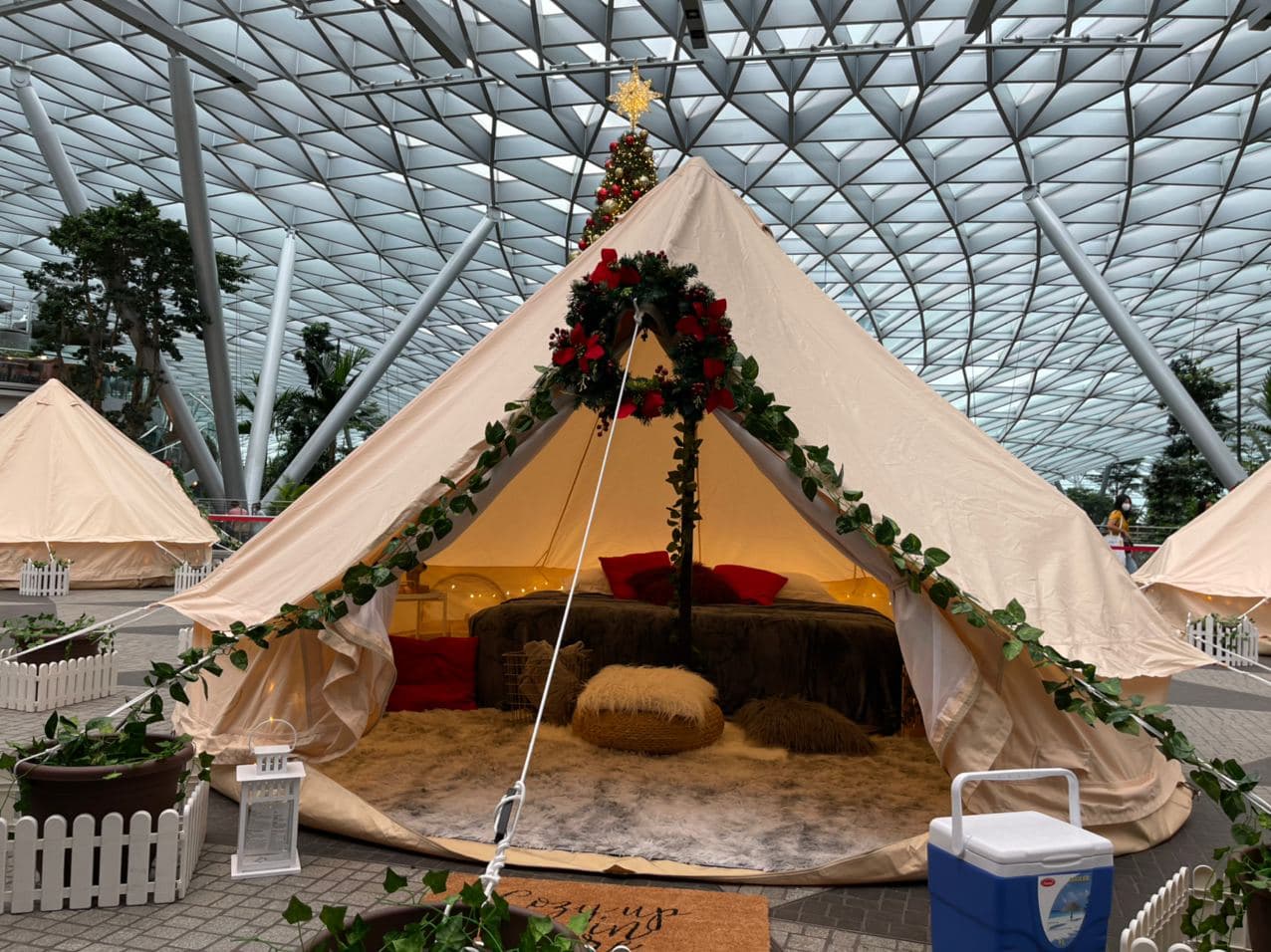 If you want the whole experience but do not wish to stayover, a daytime experience of three hours is available. In the day, glamping tents are converted to host glam-picnics for groups of five in an idyllic and cool garden setting. Gather up to five friends and relax in the air-conditioned tent at Cloud9 Piazza. Bring along your own snacks and drinks, as it is not provided.
Picnic slots run in three-hour blocks, from 11.15am to 2.15pm or 3pm to 6pm. Prices start from $160 on weekdays, and $180 on weekends.
Hurry book your next glampcation/glam-picnics here before it runs out!
---