It has never occurred to me that there is a Gardens by the Bay East since the place that we're more familiar with the two domes; the flower and cloud dome at Gardens by the Bay. I chanced upon this place when my friend and I decided to have a photoshoot and explore the less-visited area of the garden.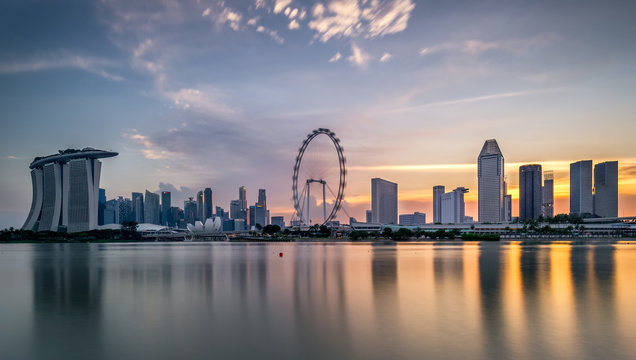 Bay East Garden offers a tranquil respite from the bustling city and a stunning view of the Singapore skyline. You can enjoy the view of the Central Business District (CBD) area, Esplanade and Gardens by the Bay.
This garden has much potential for future development as a waterfront garden and is also open to the public. Perfect for families to have a family day with their loved ones! It prides itself in welcoming visitors to immerse themselves in the picturesque serenity and it has the best view during sunrise and sunset and seeks to promote community bonding amidst nature in an urban landscape.
Located off Tanjong Rhu Road, it is not as convenient as compared to the main Gardens by the Bay area. However, with the Thomson-East Coast MRT line in the works, it will soon be accessible from most areas of Singapore.
On a Saturday evening, we observed that the place was extremely crowded with people of different demographics having a run along the 2km linear road path and families having picnics or walks with their dogs. If you're lucky, you'd be able to witness a proposal at this beautiful place.
We had a quick photoshoot session along the pathway before heading over to the Helix Bridge, where there are joggers and cyclists. Overall, I enjoyed the experience and the photos the photos turned out amazing due to the breath-taking landscape!
However, the nearest toilet available is only at the pickup and drop-off point stands. Hence, be sure to visit the toilet before proceeding with your walk!
Gardens by the Bay East is definitely one of the places you'd be able to explore on your next weekend off!
For more information, you can check it out here.
Normally, people visit the park most commonly by Car/Taxi and enter via Tanjong Rhu Road where the entrance of the carpark is near the right of Marina Bay Golf Course. Otherwise, you may click the above link for more information.