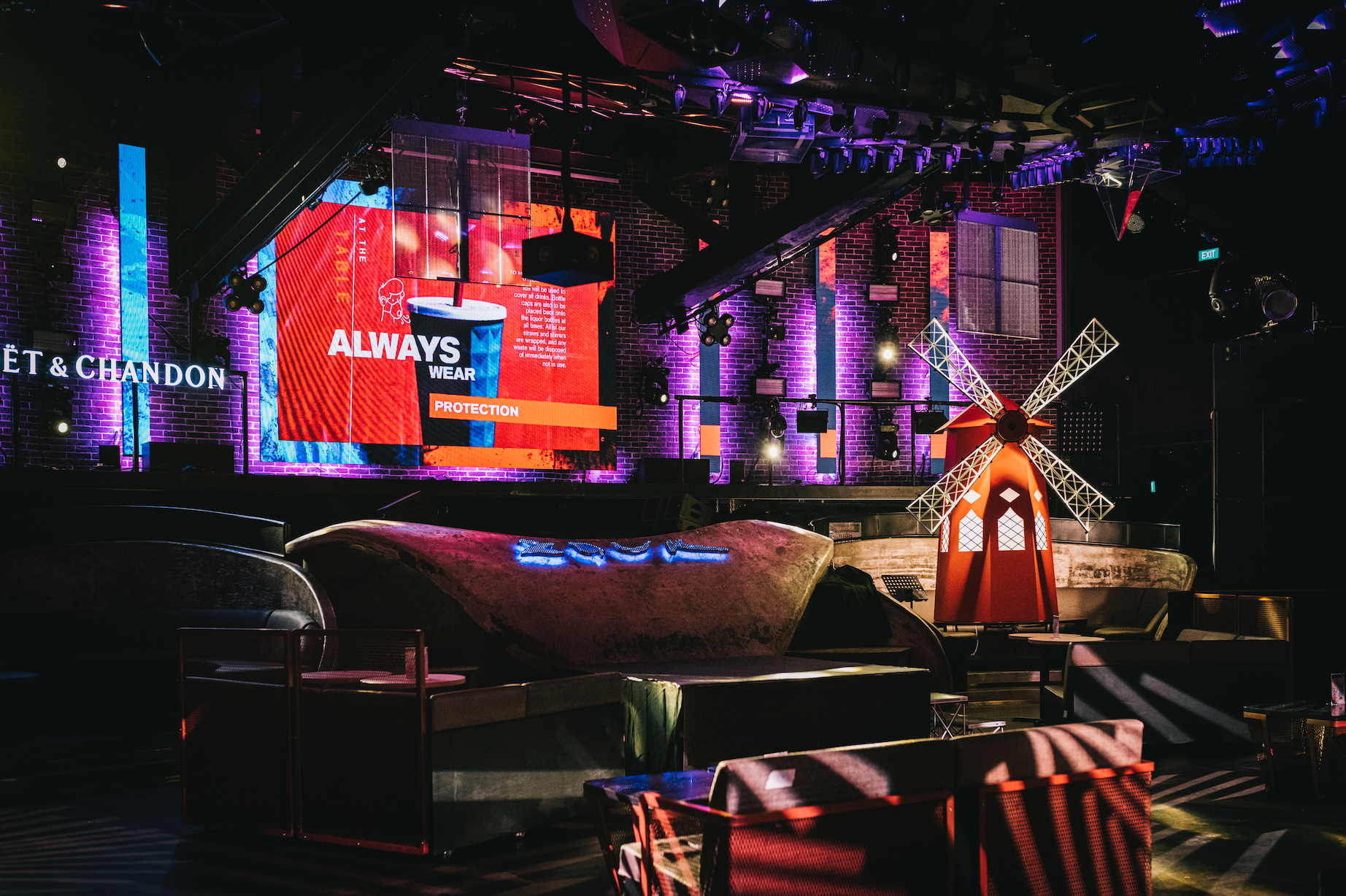 Zouk has recently announced that the nightclub that we used to frequent, will be evolving into a 360-degree lifestyle destination. As COVID-19 has affected a number of businesses during the Circuit Breaker period, entertainment venues such as nightclubs suffered the most. This pushed Zouk to temporarily close down its dance floor, and alternatively bring in DJ sets, home workouts and cocktail masterclasses into the venue. You can keep yourself fit by going for their spinning classes/sessions in the day, and chill with a couple of friends at night with Zouk's pop-up cinema experience.
From 30th October onwards, movie-goers can experience a different type of experience at Zouk Cinema Club. It is set to open from Wednesday to Saturday, from 6pm to 10.30pm. Each screening session will feature two movies. Uniquely, instead of screening the latest movies, they will be showing throwback classics like 'The Night Before Christmas', and 'The Sixth Sense' that is in line with the Halloween season.
This November, Zouk will be screening movies that are centred around the theme – 'For The Love of Music', which are perfect for date nights! Classic musicals such as 'The Greatest Showman', 'Grease' and 'Moulin Rouge' are some of the movies you can look forward to. Immerse yourself with their dramatic and state-of-the-art lighting and journey into a cosmic exploration of sights and sounds with crisp quality audio. Zouk's sound system is widely known to be built for high-quality audio experiences. The theatrical décor will also be built around a distinct bi-monthly theme!
Basic table packages start from $75 (up to two movie-goers) to $175 (up to five movie-goers). Alternatively, you can opt for their premium packages that ranges from $150 to $350, which includes premium vodka and champagne. However, these are only available on Thursdays to Saturdays. So do keep that in mind!
Similar to other theatres, Zouk Cinema Club is only able to hold a maximum of 50 people and 14 tables per night. Normal procedure such as checking in the Safe Entry and checking of temperature will still take place to ensure the safety of everyone. So grab your friends and hang out at Zouk like the old times, but with a twist of activity!
For more information click here.