Traveling to Singapore & looking for an Airbnb that's worth and gives you the experience of staying in Singapore? Finding a good place to stay is definitely the one of the most important thing when you're traveling, it can make or break the trip. Ascending from price, here are 5 Airbnbs that we've found that you might enjoy!
Atlantis Pods ($27/night)
These capsules are simple, comfortable and clean, it is located near Little India which means it is very accessible to the town area and also to the neighbourhood.
It would be more suitable for backpackers or single traveler, because of the space constraint in each capsule. Inside each capsule, there are charging ports, mirror/reading lights, TV, air-conditioning, safe box and mini table. Each capsule can accommodate 1 adult and 1 child (12 years old below).
There is also a common area for you to chill out and have breakfast in. It's also is a place where you can probably take Instagram worthy photos.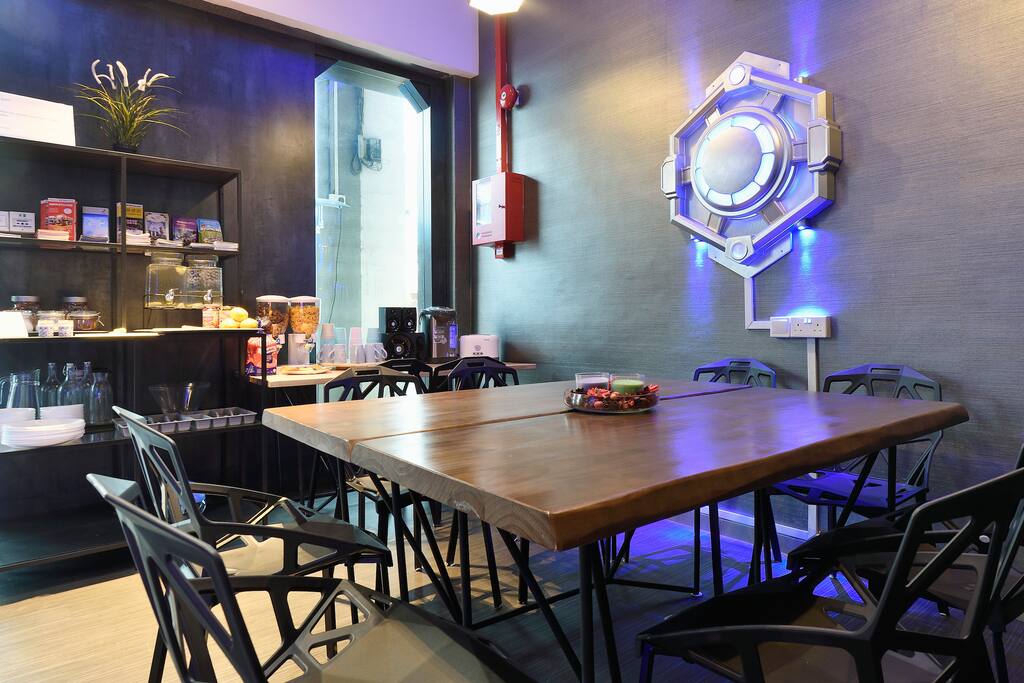 If you're just looking for a unique looking, cheap, simple, with basic amenities provided place to stay after a long day of exploring Singapore, this would be for you.
Find out more on their Airbnb Website: https://www.airbnb.com.sg/rooms/24235580?s=51
2. USR Room ($55/night)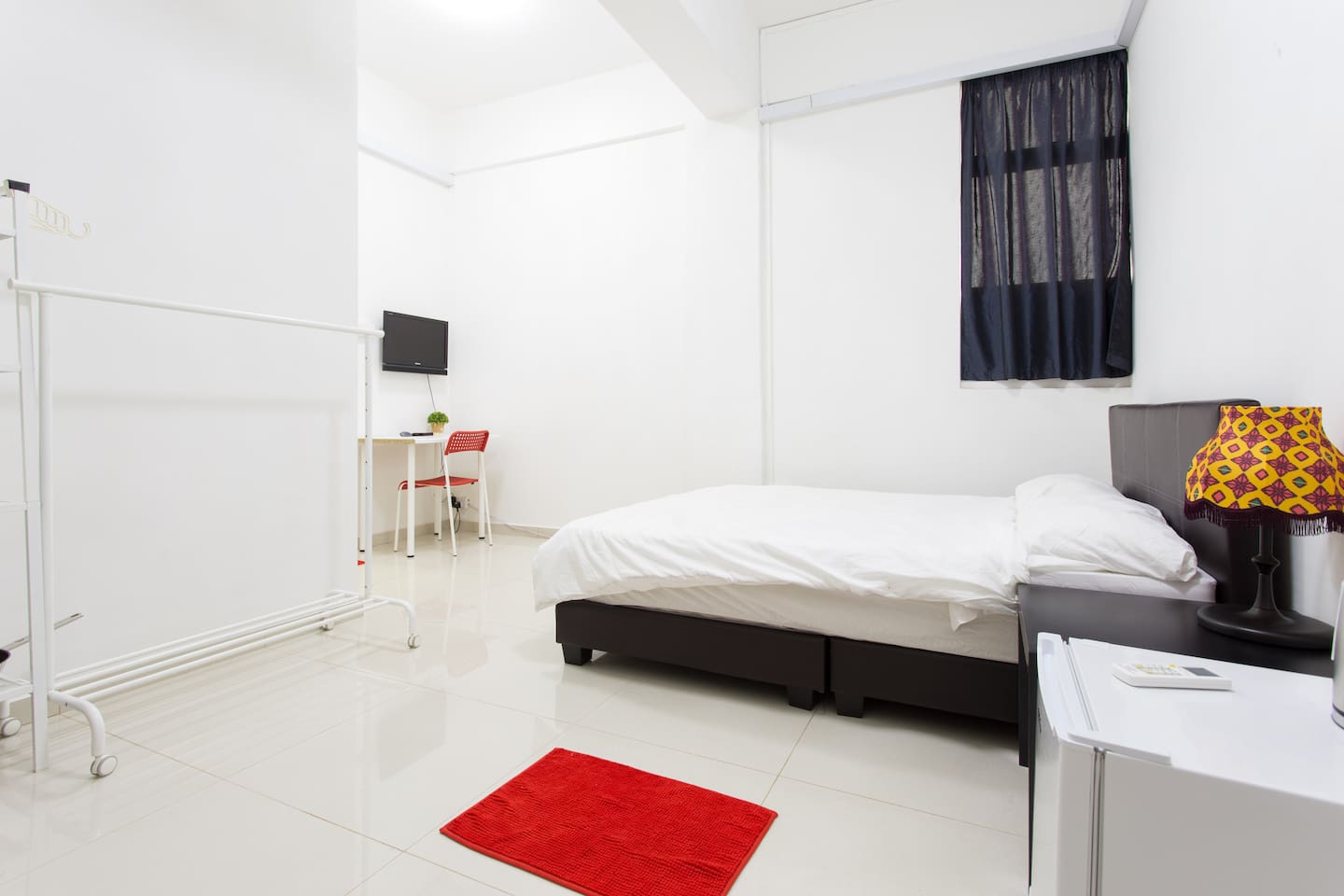 Looking for something with a more local home feel and somewhere convenient? This apartment might be what you're looking for!
It is located at Serangoon, near NEX mall which has a wide variety of food and shopping if you would want to avoid the town area during busy season. Also to mention, there's a lot of eateries around this area, that's where you'd find the cheap hidden gems for food!
Serangoon MRT is also 15 minutes away from Dhoby Ghaut MRT station if you're looking into exploring the city area.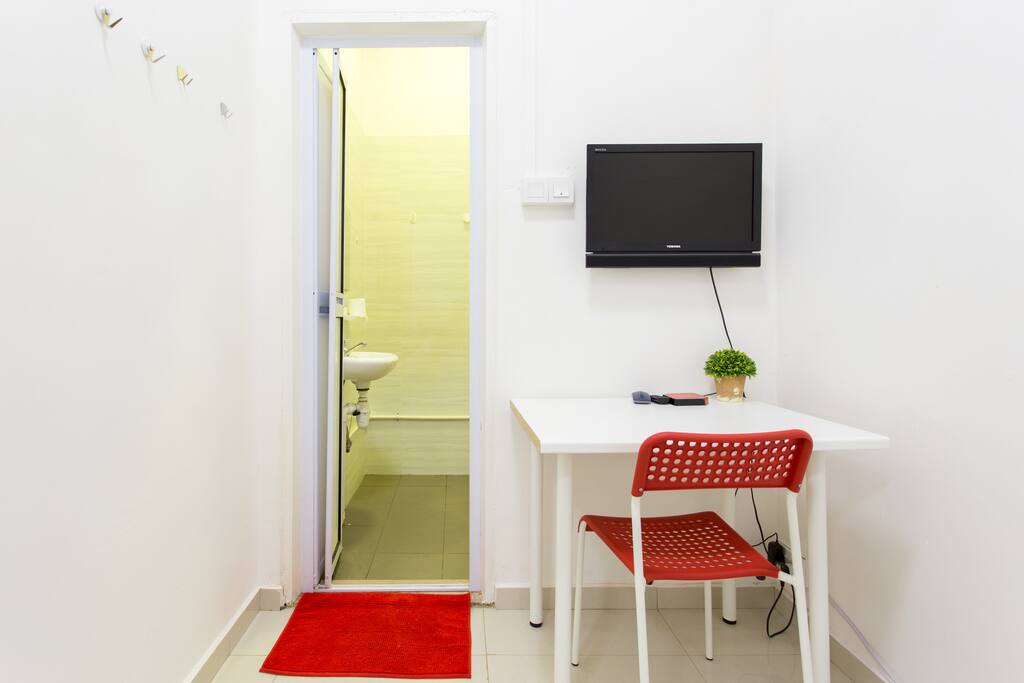 It has a comfy feel, and it would be good for those of you who just want a simple place, with a privacy of your own room.
Find out more about this place:
https://www.airbnb.com.sg/rooms/23718390?s=51
3. Eight Riversuites @ Boonkeng ($60/night)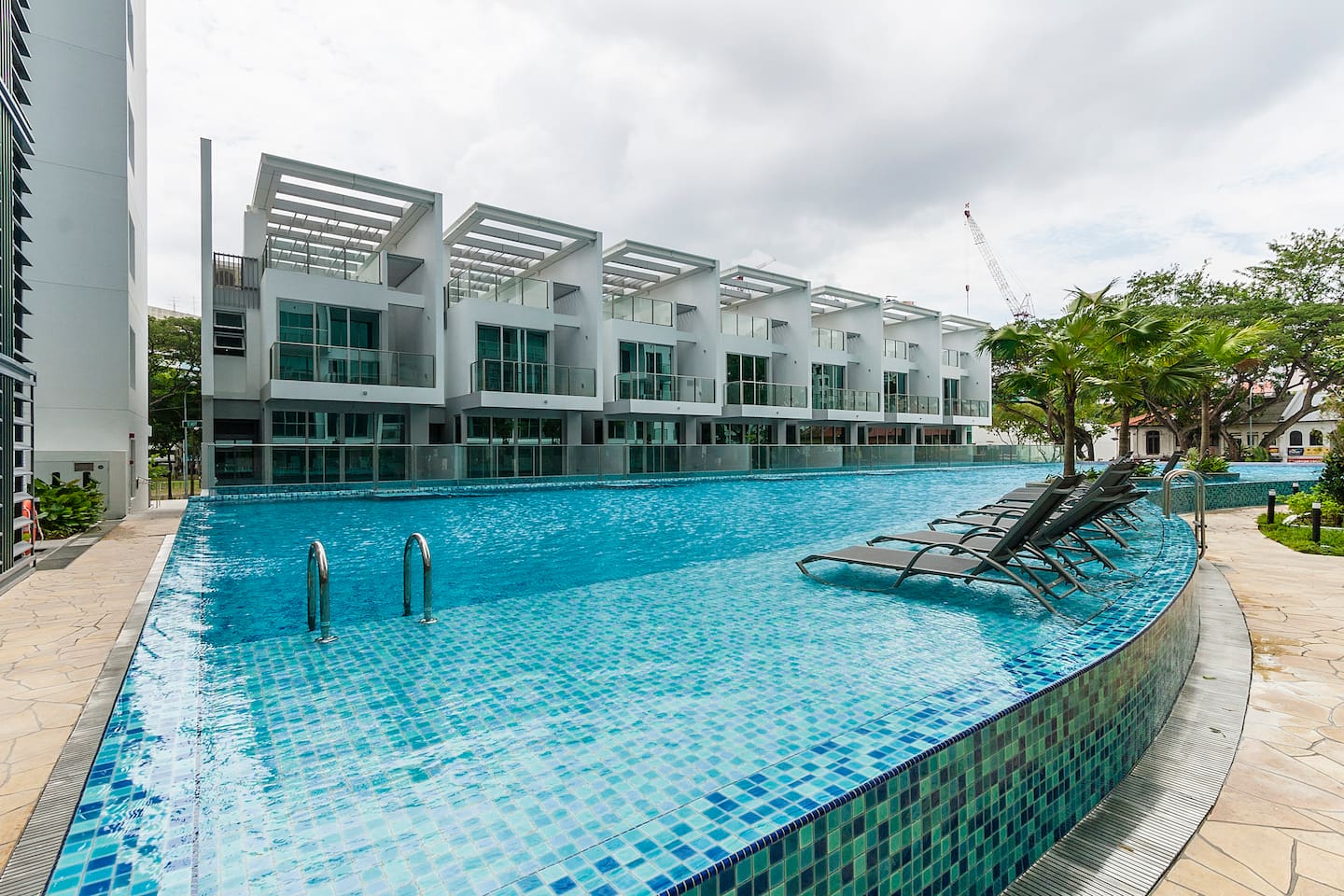 This Airbnb is located near the city area. It is 4 mins walk away from Boon Keng MRT station, which is a few stops away from the major town areas like Dhoby Ghaut or Orchard.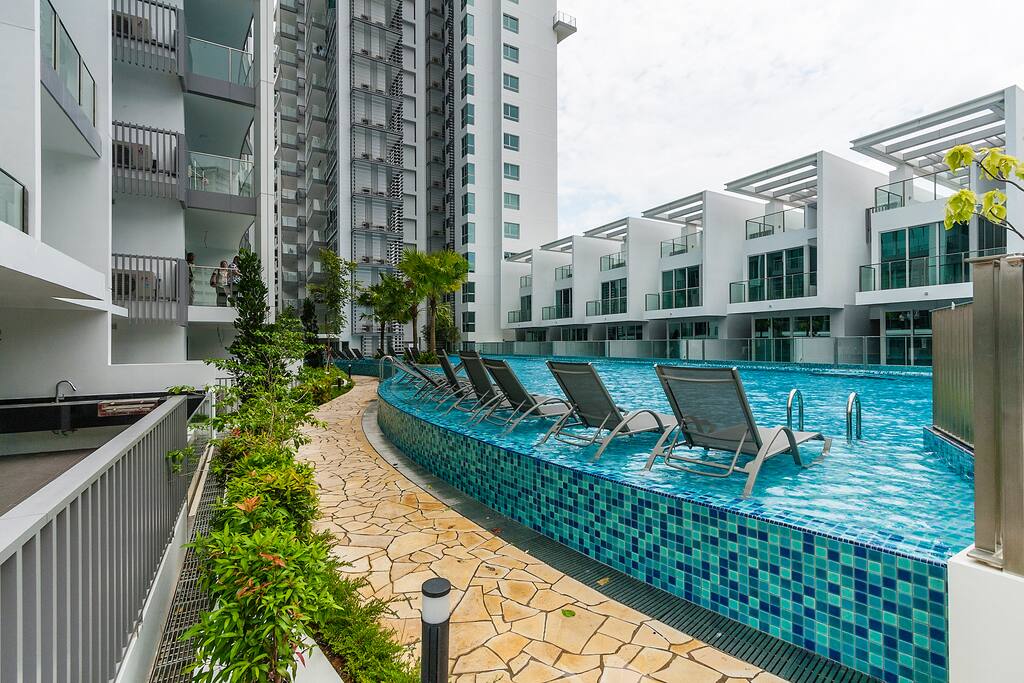 It has a fully furnished master room with private bathroom and own locking door and toiletries provided. It has an easy check-in process of using the digital lock pin code, so there won't be any handing over of keys for your convenience.
Full recreational facilities like the pool, gym, steam room, tennis court, garden are provided in this condominium as well!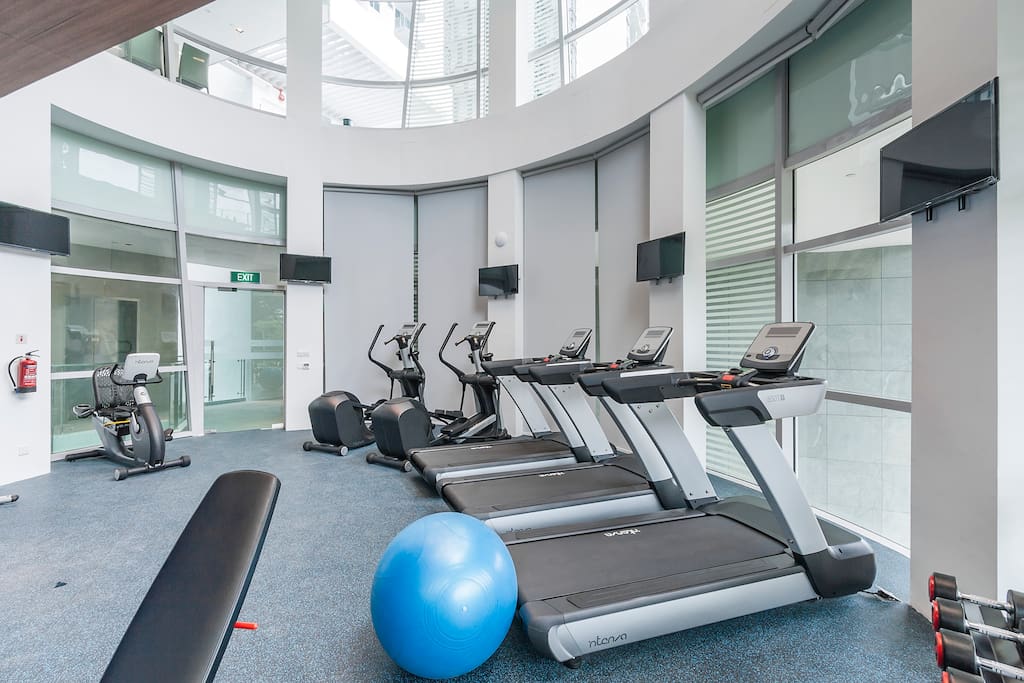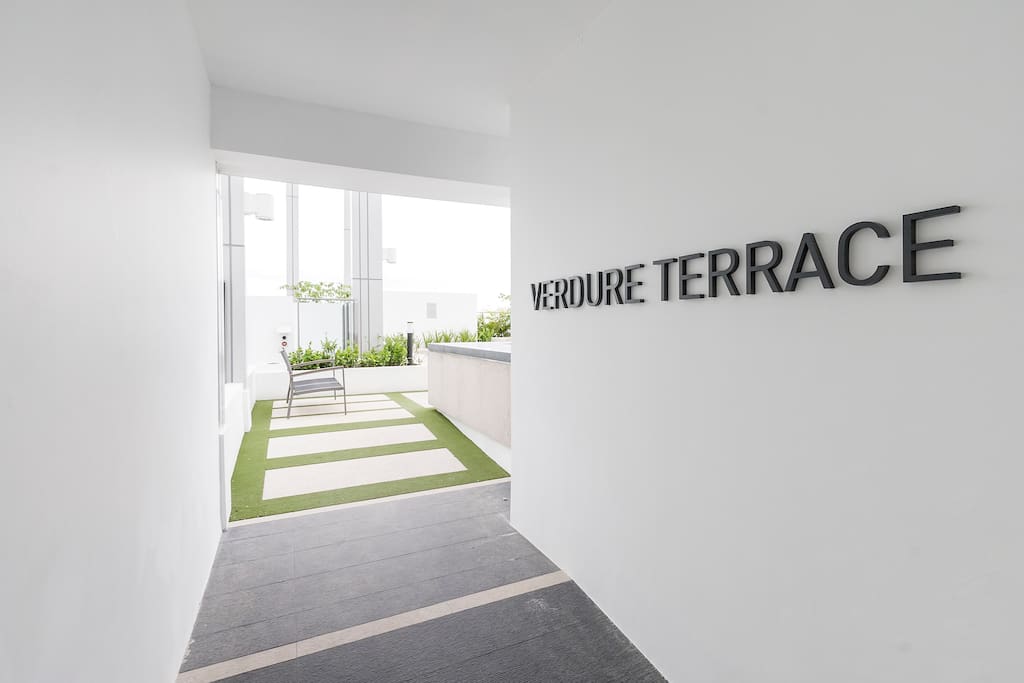 This would be suitable for you if you're looking at a mid-range pricing Airbnb with semi-luxurious staying experience near the town area.
Find out more at:
https://www.airbnb.com.sg/rooms/32416945?s=51
4. The Lily Room ($60/night)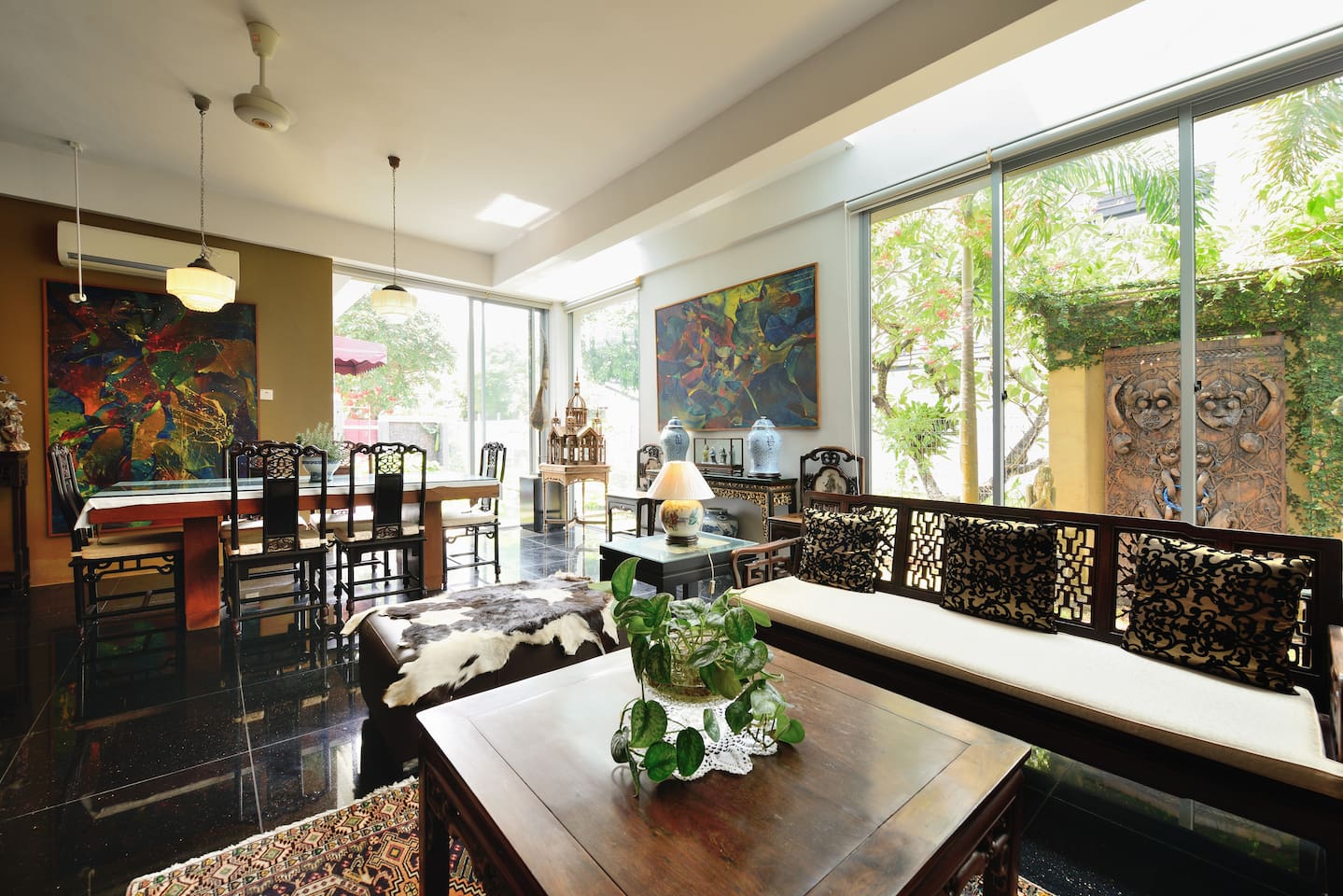 It is located at the East side of Singapore, near Simei MRT. It is also very near Changi Airport, about 10mins away.
The Lily Room is a room in one of the terrace houses of a local, it is facing a lily pond and it's a lovely view from inside the room. One may also see the reflection of the moon on the water surface on a moonlit night.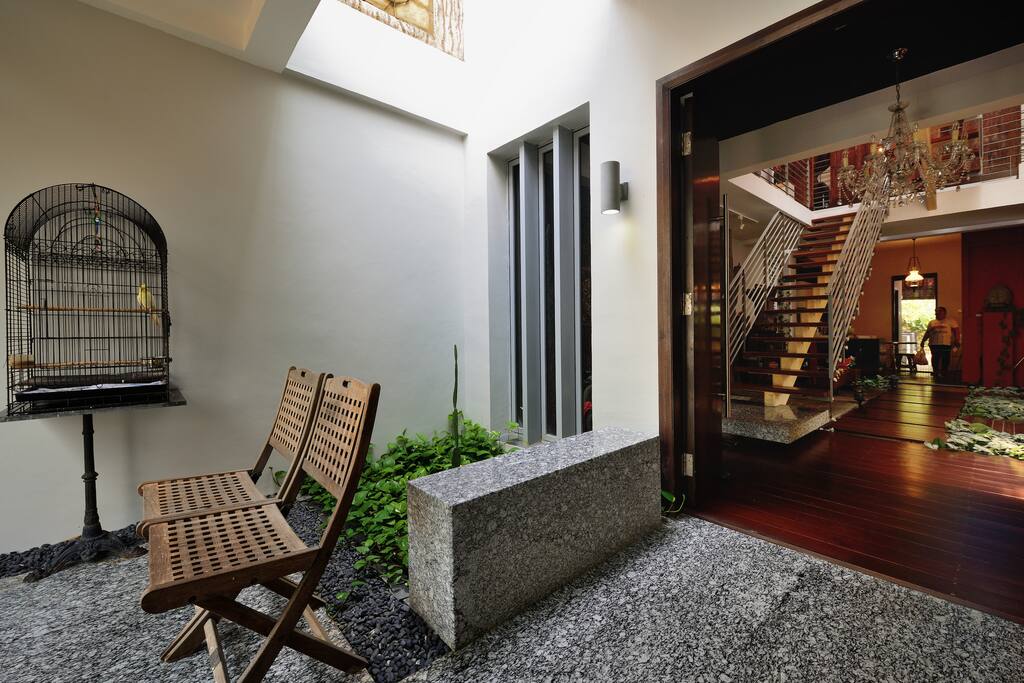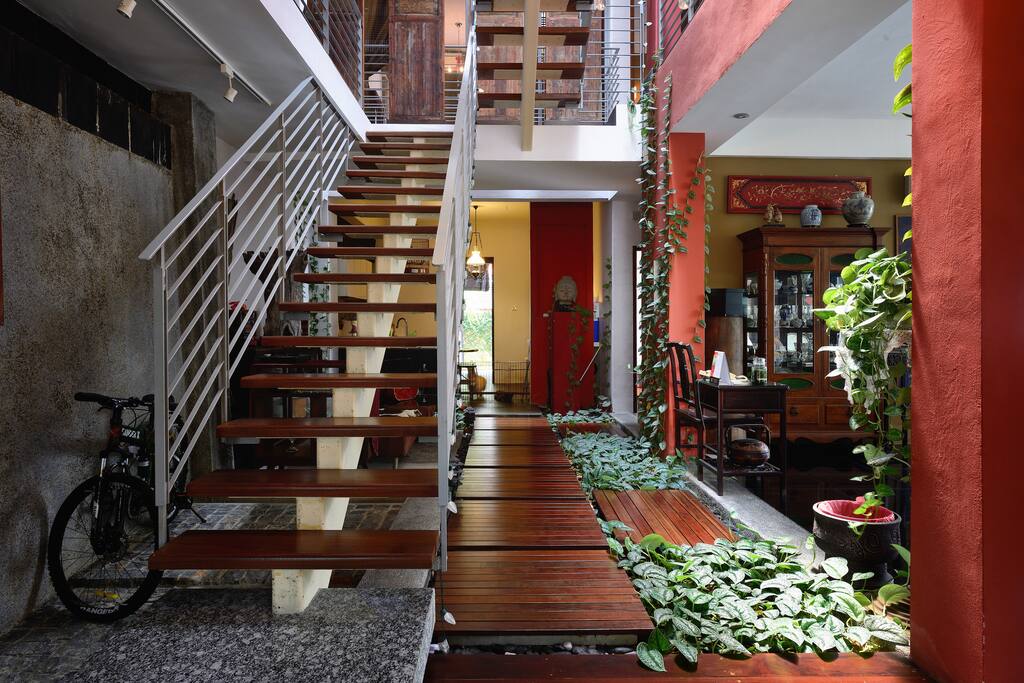 It has a Chinese Oriental feel with the home decorations and furnishings. If this is something you want to experience, this would be a nice place for you!
Other than The Lily Room, they do have a Music Room as well if you're not comfortable with the sounds of insects at night. They do provide earplug if you do want this room to minimize the sounds while you sleep.
To find out more, visit the website here:
https://www.airbnb.com.sg/rooms/5827998?s=51
5. Minimalistic Bedroom ($64/night)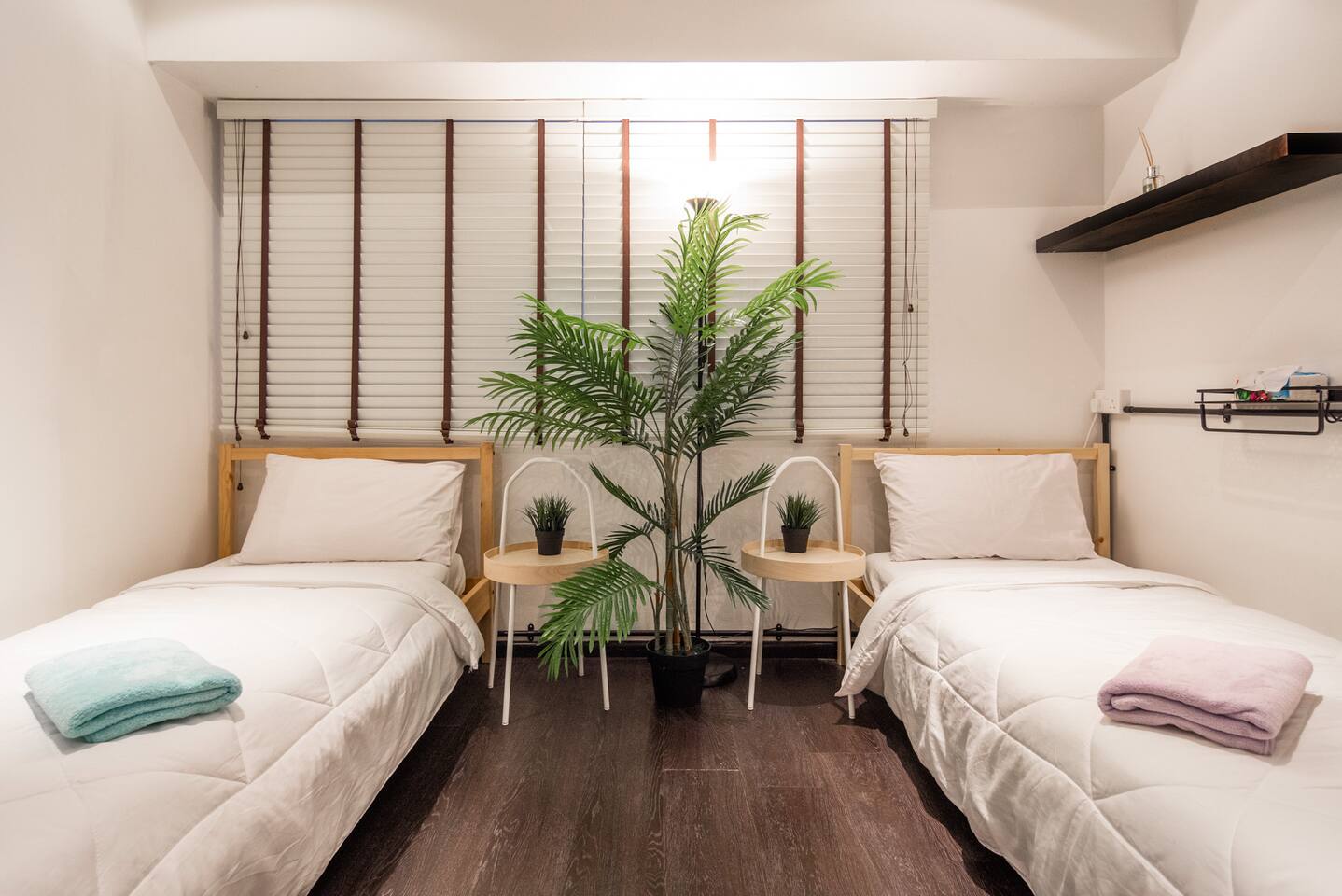 If you're looking for a very minimalistic feel furnishing, with privacy of your own bedroom in a very accessible location, this is a place worth a try!
It is 15 minutes away from Changi Airport, and it's very near town area like Marina Bay, Suntec City and Bugis. This is convenient if you like to visit the town area very often during your stay here. Going to and fro the Airport is easy too.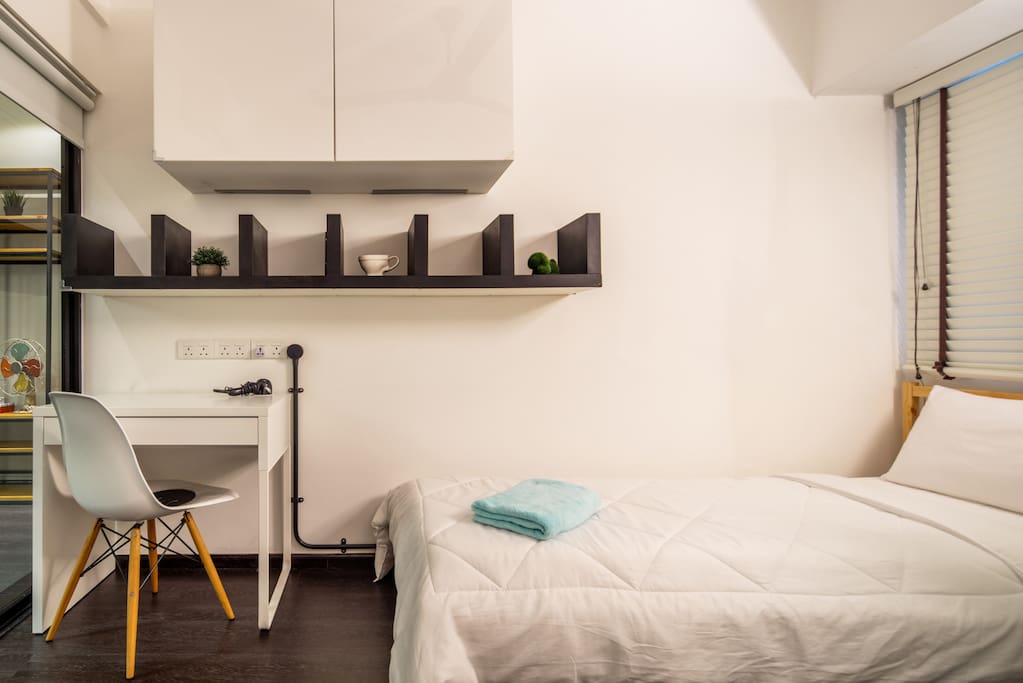 If you're traveling as a pair, this would be perfect as there's two single bed provided. Amenities such as wifi, adaptor plug, washer/dryer, refrigerator etc are all provided.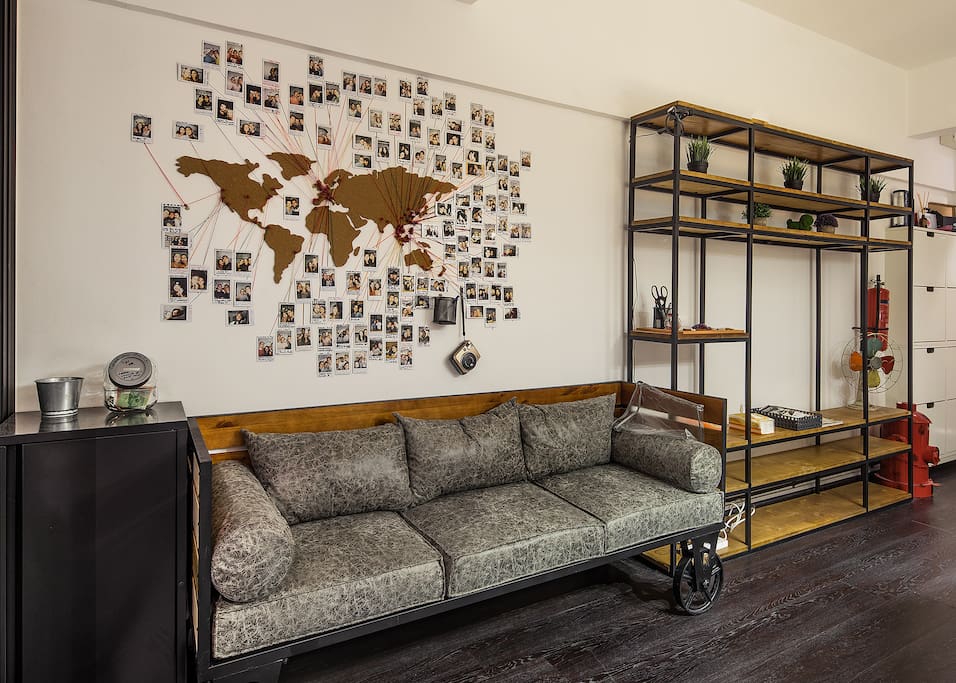 This is definitely a spot where you can take very Instagram worthy photos as well with it's modern furnishings.
Find out more on the website:
https://www.airbnb.com.sg/rooms/22319714?s=51